This week we released our new m-VROC® II – the leading semi-automated, small sample viscometer, featuring the widest dynamic range (high shear rate viscosity measurements up to 2,020,000 s-1) with as little as 15µL of sample!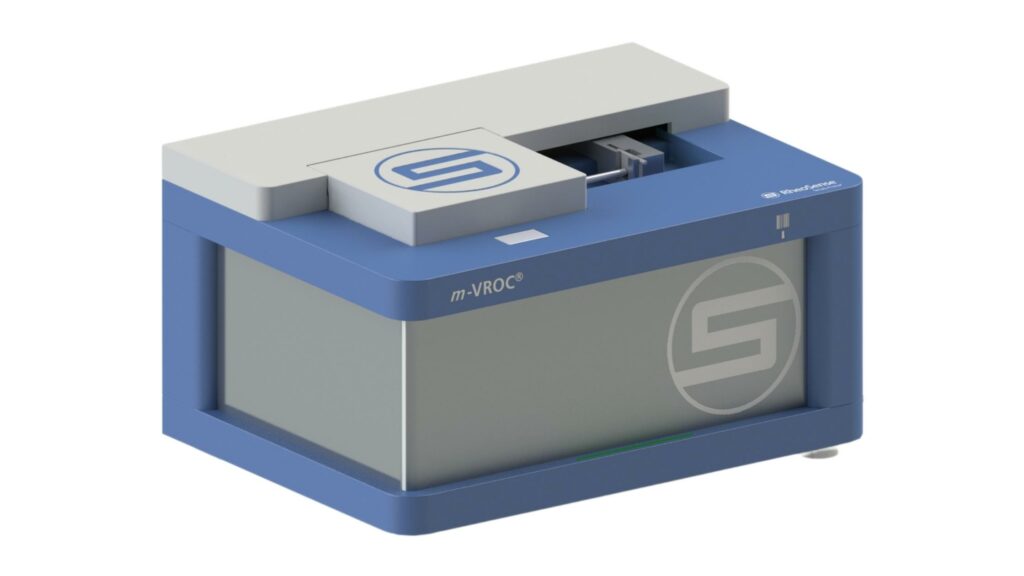 With the m-VROC II you are able to:
Measure samples as small as 15 microliters
Measures viscosity with the highest accuracy (2% of reading) and repeatability (0.5% of reading)
Take advantage of sample retrieval and recovery 
Characterize samples across dynamic applications from volatile chemicals to inks and oils
Please contact our sales team for more information and arrange a demo.
May your holidays sparkle with joy and laughter!
We are proud to announce that our company has signed the exclusive agreement for representing our partner RheoSense in Germany and Czech Republic. We offer to our customers all kind of support including sales, applications and service.
Additionally, we are glad to announce that we can test samples on-site or at our facilities in Offenbach / Germany and in Prague / Czech Republic.
About RheoSense:
RheoSense is a global high tech company based in the Bay Area of California. The innovative viscometers feature patented Viscometer/Rheometer-on-a-Chip (VROC®) technology. Utilizing state-of-the-art MEMS and microfluidics breakthroughs that redefine the viscometry industry, our instruments offer the smallest sample volume per measurement coupled with exceptional ease-of-use and accuracy. We are the leader in biotechnology, pharmaceutical, and the emerging protein therapeutics industries. RheoSense instruments have been rigorously tested, approved, and adopted worldwide by Fortune Global 500 companies and leading research universities.
More Information
Performance Qualification Protocol (PQ) for Liquid Viewer is now available.
Due to many requests of our valued customers, we developed our performance qualification protocols for qualification of our liquid viewers. This is a great integration to our IQ and OQ protocols. With our documents and our standard liquids, you can qualify any liquid viewers.
The new protocols can be purchased along with our standard liquids for your tests.
Please contact our sales team for more information.
Benchtop plate centrifuge (Model PlateSpin3) is now available: exclusively for
2 x 96-hole PCR plate
6 x microplate
2 x deep well plate.
The plate rotor is equipped with the main unit. 2-second imbalance detector is eqquiped.
More Information
N-Wissen GmbH COVID-19 Response and Action
As COVID 19 continues to spread, we are closely monitoring the ever-changing developments of this pandemic. We are abiding by all regulations and following all guidelines that apply to our business. We have implemented several steps as guided by those agencies and authorities leading the effort to mitigate the impact of the Corona Virus.
N-Wissen GmbH takes into account the current state of the coronavirus infection, puts the highest priority on the health and safety of our valued customers, business partners, employees and their families, and implements the following measures together with conventional measures:
Wearing masks during work and commuting.
Adjusting workplaces to allow for more person to person distance
Restricting all business travel
Eliminating personal meetings and using video conferencing as a first choice
Practicing social distancing
Applying increased cleaning standards at our facilities
We do encourage our business partners to call for hand washing, wearing masks, disinfection of common places, and cough etiquette.
These actions ensure that our employees are taking necessary precautions to safeguard personal safety, while allowing us to continue to serve our customers. We are working hard to continue the supply of product and to be able to provide accurate information for our customers.
We appreciate your patience as we, and the global community, navigate this evolving situation.
Our thoughts are with those directly affected by the virus and we wish to express our sincerest gratitude to those who find themselves on the frontline of the national efforts to combat the virus.
Download:
N-Wissen GmbH exhibits at Analytica 2020 in Munich / Germany.
Our company will exhibit the latest products this year at Analytica in Munich / Germany from 19.10.2020 till 22.10.2020.
We are glad to meet you at our booth number 311. This time you can find us in Hall A1.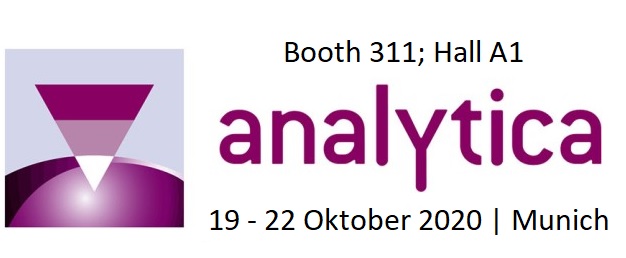 Alcohol Meter ALM-155 takes the Alcohol contents measurements into a new level. It is simple, fast, reliable and economic.
More information including video materials can be found here:
Alcohol Meter: ALM-155
We are glad to announce that we can arrange a demo visit to measure your sample on site. Please contact our team for more information.
EMS-1000 Viscometer new flyer in German is now available for our customers in D-A-CH region.
Download here:
New leaflet for EMS-1000S Viscometer is now available.
Download here:
More information can be found here: EMS-1000S
Aralab's new Vertical Light Shelf  4 Blue & 4 Red LED can easily be used with our reach-in chambers (Models 600 / 1200) to test the effect of Red / Blue LED light on the plants. The user can switch on/off any of the lights for the testing purpose.
The light shelf can easily be relocated to the required position.
Contact our team for more information.
Merry Christmas and Happy New Year!
Thank you very much for the trustful working together and the  interesting experience this year. We would like to express our thanks in  working together and wish you some quiet days with your families and a  peaceful and Merry Christmas and a Happy and Prosperous New Year.